Roll Forming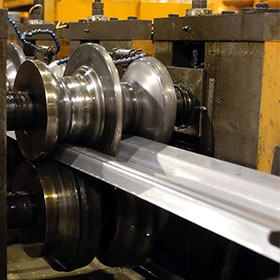 Gambo Industry provide Custom and Standard Roll Forming Parts since 2016. Our roll forming plant use over 6 Roll Forming Machines with up to a 10 station capacity can Roll Form the most complex Profiles. We use Thicknesses of 0.2mm up to 6mm and coil widths 20mm up to 600mm.
The Roll Forming Products we provide are: Channels(U, J, C), Profiles, Mouldings, Special Shapes, Trim, Edging, Rails, Tracks, Slats, Louvers, Strips, Zees, Continuous Hinge Sections, Panels, Slides, Framing, Brackets, Gasketing, Stiffeners, Extrusion Covers, Hats, Wirework-(Straightening, Skyving, Edge Rolling, Cut-to-length, Light Extruding & Ring Forming),
Openseam Tubing, Splitseam Tubing, Flanged Seam Tubing, Slot Seam Tubing, Lockseam Tubing, Poles, Posts, Railings, Rings, Rims, Flanges, Hoops, Boots, Clamps, Bands, Shields, Shrouds, Purlins, Subgirts, DIN-Rails, Cable Trays, Busbars, Raceways, Wireways, Snap-On Sections, Struts, Fins, Heat Transfer Plates, Scuff Plates, Roof Bows and so much more.
Roll Forming Materials include: Steel, Stainless, Aluminum, Brass, Copper, Galvanized plate. Secondary Fabricating of Roll Form parts is also provided in a separate area and by outside vendors.
Coustom Die Sets & Machines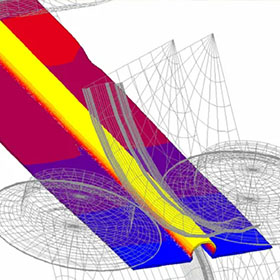 Gambo Industry utilizes both, in-house new tooling and machine design and production, as well as outside sources. Complete Die Sets or Complete set of machines (Roll Dies, Cutoff and Inline Post Fabricating Dies, Prenotch Dies, Secondary Fabricating Dies, Weld Fixtures) paid for by a customer gives proprietary usage to the customer, or customers (if more than one), only for use by that customer or those customers.